Since September 2020, you can take courses remotely. You will receive a DVD containing a video of the step-by-step service of the watch. It comes with a richly illustrated PDF guide, and you can even rent a watch, movement, or even tools for a month to familiarize yourself with watchmaking at your own pace.
I offer watchmaking online courses of the service of Unitas 6497. So you discover watchmaking in the comfort of your home thanks to a digital course, an explanatory video, tools and vocabulary, then a watch service. A richly illustrated PDF accompanies the set, and you can rent the tool kit and watch to do exactly the job of a watchmaker.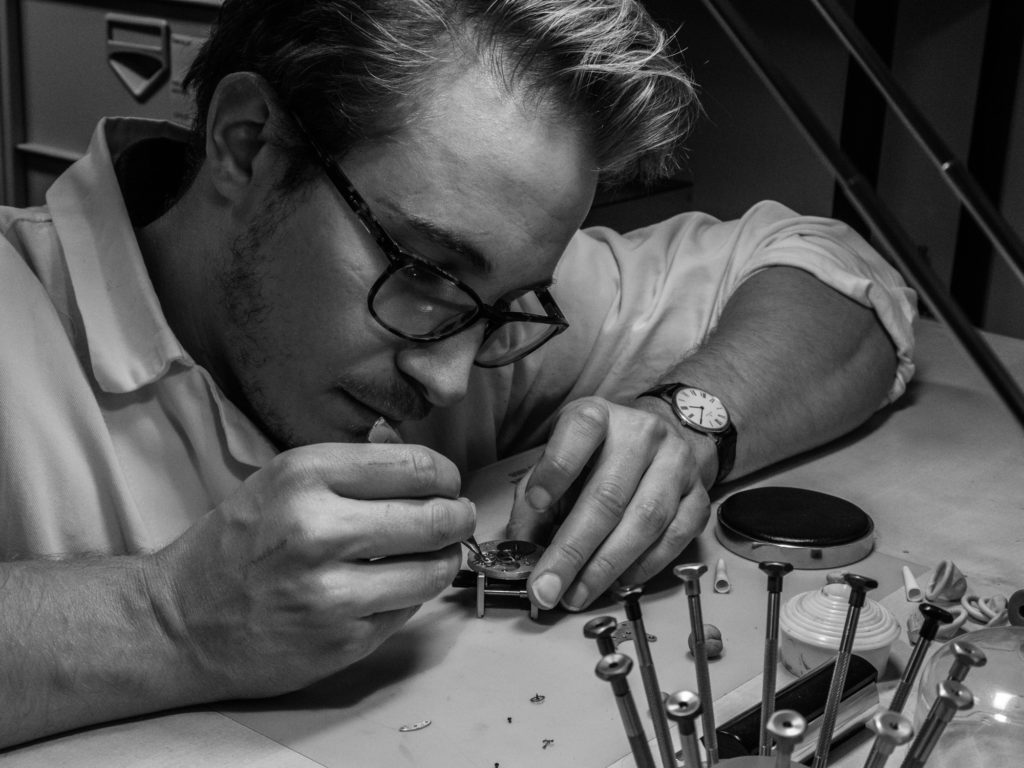 First, each course begins with an introduction to the tools and technical vocabulary. Knowing the names of the components and using the right tools are the keys to success.
Then, thanks to models created especially for the lessons, I will teach you the theory behind the watch.
Finally, we will begin to service the watch.
This wide movement is ideal for beginners. I have a large stock of parts and know the movement very well. In order to make my own manufactured movement, I use its escapement, its jewels, and its barrel spring. You will disassemble and reassemble this perfect movement to introduce you to watchmaking. You will be taught the lubrication, all the tests and the quality control to be done at the end of the service

30-day movement rental 69€

30-day tools rental
79€